Oakmont Environmental – We Are "The Bed Bug Experts" - #1 in Bed Bug Heat Treatment NJ NYC PA
At Oakmont Environmental we are the BEST at getting rid of Bed Bugs NJ. We have what no other Commercial Pest Control Company has – we have the people who INVENTED and PERFECTED the BEST BED BUG HEAT TREATMENT NJ Process – BedBug Chasers®.
If your Home has bed bugs you need them gone FAST so rather than then the trial and error method most companies use we went with what works the BEST and made BedBug Chasers® a part of our family. BedBug Chasers® is the MOST TRUSTED SYSTEM for KILLING BED BUGS NJ the Highest Rated Bed Bug Heat Treatment NJ!
BedBug Chasers® is the only company to have INVENTED its BED BUG HEATERS and the BED BUG HEAT TREATMENT NJ process they use – no other NJ Bed Bug Exterminator can make that claim!
BedBug Chasers® is The Original "ONE & DONE" Bed Bug Treatment.
(ONE Bed Bug Treatment NJ – DONE in ONE Day)
Whole Houses, Condos, Townhomes, Apartments – No Problem
High-Rises up to 35 stories can now be treated with HEAT
No need to throw anything out!
KILLS all stages of Bed Bugs!
NO Bed Bug PREP!
DISCRETE with all unmarked vehicles.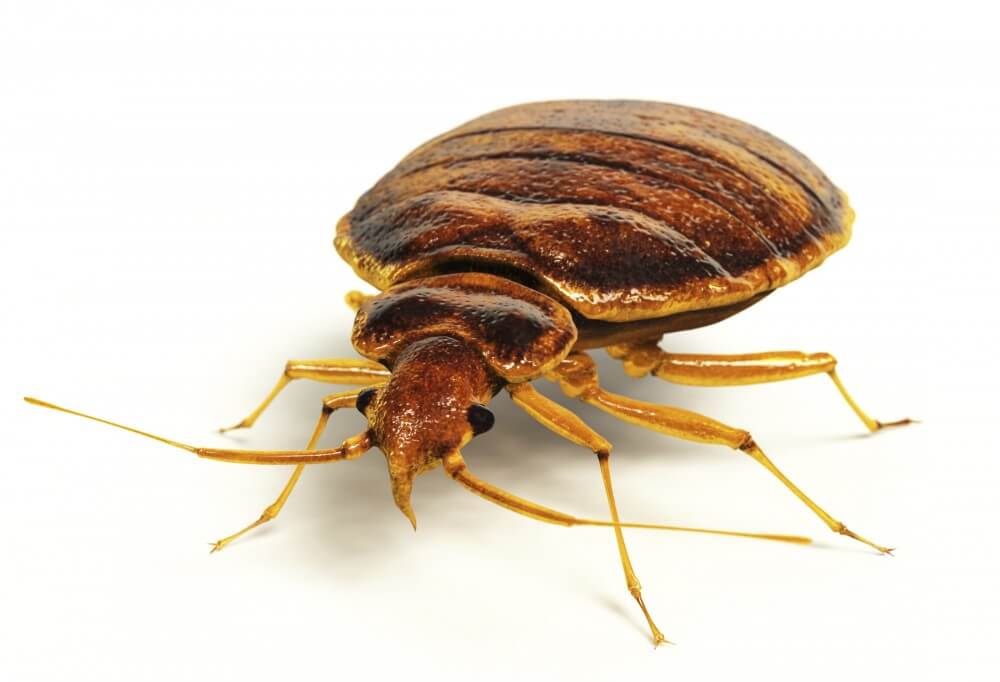 Plain and simple:
Oakmont Environmental and BedBug Chasers® are the bed bug treatment industry leaders because killing NJ bed bugs has been their single focus since the day they opened their doors! If you need Bed Bug Heat Treatment NJ OR anywhere below you can contact Oakmont Environmental or contact your Local BedBug Chasers® office directly.
Not Sure if You have Bed Bugs?
The most effective bedbug detection method today is a highly trained Bed Bug Dog.
At Oakmont Environmental we provide the Best Certified and Proven Bed Bug Dog Inspection Service in the area! Bedbugs are very small and like to hide in tight, dark places. Unlike humans that must rely upon visible inspections, Bedbug dogs use their nose which means they can identify all stages of bed bugs (adults, nymphs and eggs) whether they are hiding in a mattress, behind a wall or under a carpet. All places you would not be able to see them with the human eye!
Every Oakmont Environmental / BedBug Chasers Bed Bug Dog Inspection and Detection uses only NESDCA certified bedbug dogs so you can be sure that each dog and handler team has achieved the highest standard for scent detection. NESDCA (National Entomology Scent Detection Canine Association) was formed by Pest Control Professionals to ensure the highest standards for Entomology Scent Detection Canines are upheld. www.NESDCA.com
Your Privacy Matters to Us!
At Oakmont Environmental we handle our bed bug customers with the highest level of discretion unlike typical pest control companies who rely on traditional marketing methods and " BED BUGS" emblazoned on the sides of a truck, BedBug Chasers' unique bed bug treatment model places your privacy first. When the Bed Bug Treatment Team arrives they are in unmarked vehicles, with no logos on their uniforms—and they don't carry business cards!
Oakmont Environmental / BedBug Chasers® are experts in discretion—your employees, students, customers, guests or neighbors will never know why they're unless you want them too.
BedBug Chasers® Heaters are like no other!
Don't be fooled by companies trying to imitate BedBug Chasers® that are trying to cash in on the bed bug epidemic or those using inferior and sometimes dangerous equipment. BedBug Chasers® is a global manufacturer of ISO 9001 certified heat remediation equipment. The BedBug Chasers® heating units produce an astounding 68,288 BTU's each and with airflow at 3000 CFM, they turn an infested area into a supercharged convection oven, killing all bed bugs instantly.
Unlike traditional chemical treatments, which require multiple applications, the BedBug Chasers' heat treatment is the only non-toxic, eco-friendly solution that kills bed bugs, nymphs and eggs with ONE TREATMENT in ONE DAY. Preparation is also minimal, which means you can leave all of your clothes and personal belongings in your home during our visit.
After the bed bug heat treatment, they provide you with a certified report so you can be confident that critical temperature was achieved throughout your home, apartment building, office space or any other structure.
Have BedBug Chasers® treat your home today and by tonight, your home will be bed bug free and you can return to a peaceful night. –WE GUARANTEE IT!